Custom Built for Swim Spas
The Easiest Lifter To Use...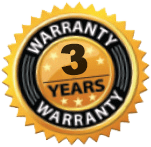 The VacuSeal is the ONLY lifter that requires just one motion to either open or close the cover. All traditional covers require you to fold the cover in half without any lifter assistance, which is often the most difficult part of opening or closing the cover.
The VacuSeal Lifter provides dual pneumatic gas shocks that makes opening and closing your cover simple and effortless. Plus our "Reverse Pneumatic Technology" found only on the VacuSeal assists you when the cover is half open and reverses the pressure to assist you upon closing the cover.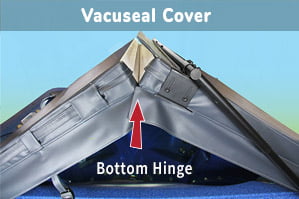 Our Patented Bottom Hinge Seals the Cover to Your Spa to Prevent Heat Loss.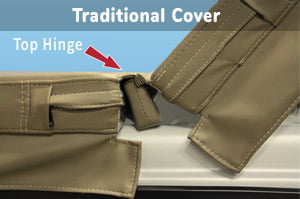 Other Covers Need a Center Gasket which is where Heat is Lost, Costing You $$$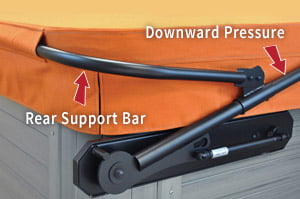 VACUSEAL LIFTER
Applies a Gentle Downward Pressure When Closed, Enhancing the Seal.
Our "Rear Support Bar" always returns Cover to it's original position so you never have to shift Cover after it's been closed.
Upgrade To Weather Shield:
Attractive Polyester Fabric is an Upgrade to the Standard Vinyl

3x Stronger
Reduces Frequency of Replacement
25% Lighter
Makes Opening & Closing Easier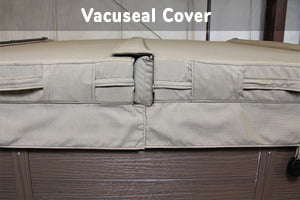 The Only True Seal!
A cushion pad compresses to create a complete seal.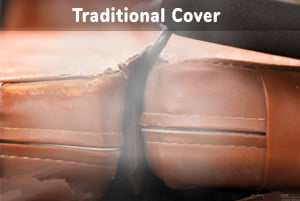 Traditional covers require 2 people to push sides together and are the #1 cause of heat loss.
Dual Canopy
Protection from the Sun, an Escape from the Rain,
and a Little More Privacy.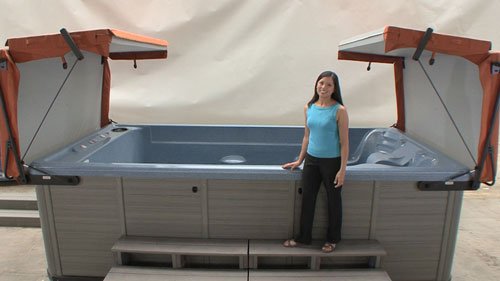 ENHANCED VIEW DURING USAGE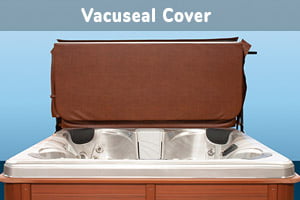 Only Cover where you face the attractive exterior side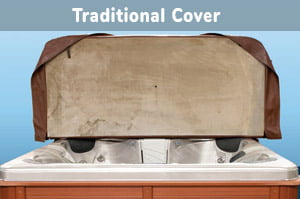 Within months chemical fumes discolor the underside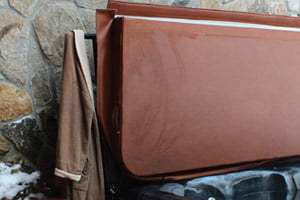 With Cover Open the Lift Handle is Perfectly Located for Your Robe