Every Cover is Custom Built to Perfectly Fit Your Hot Tub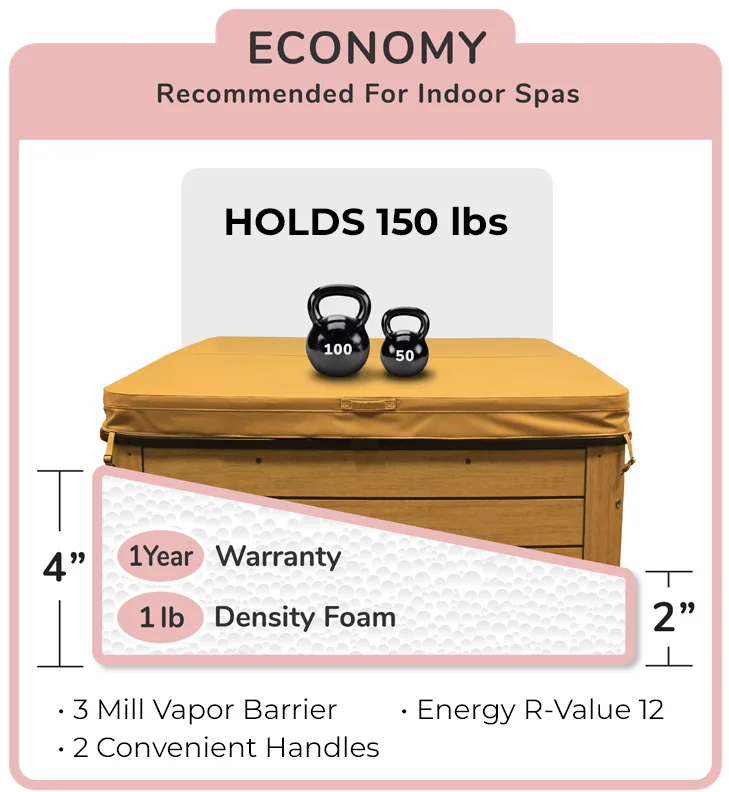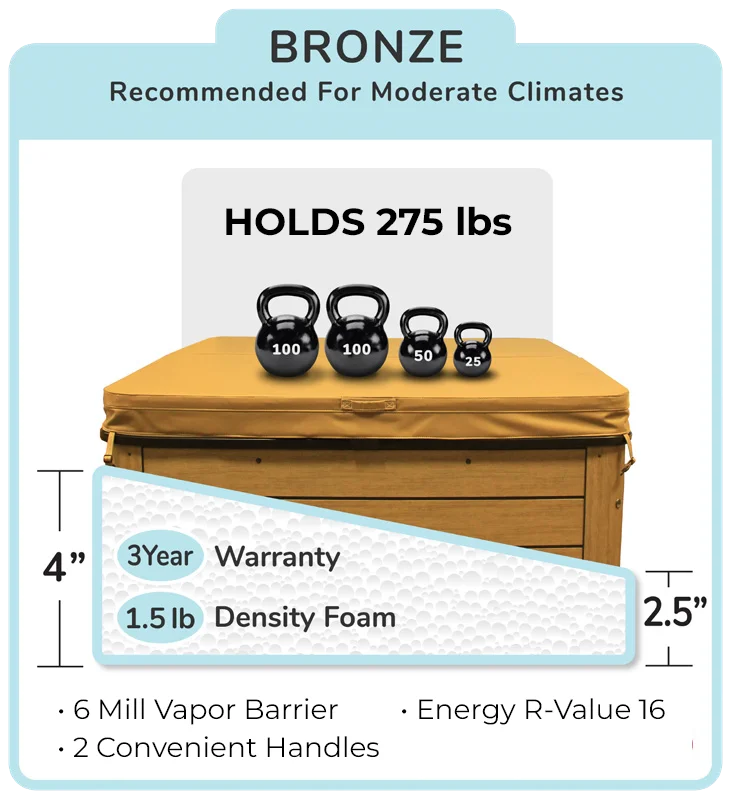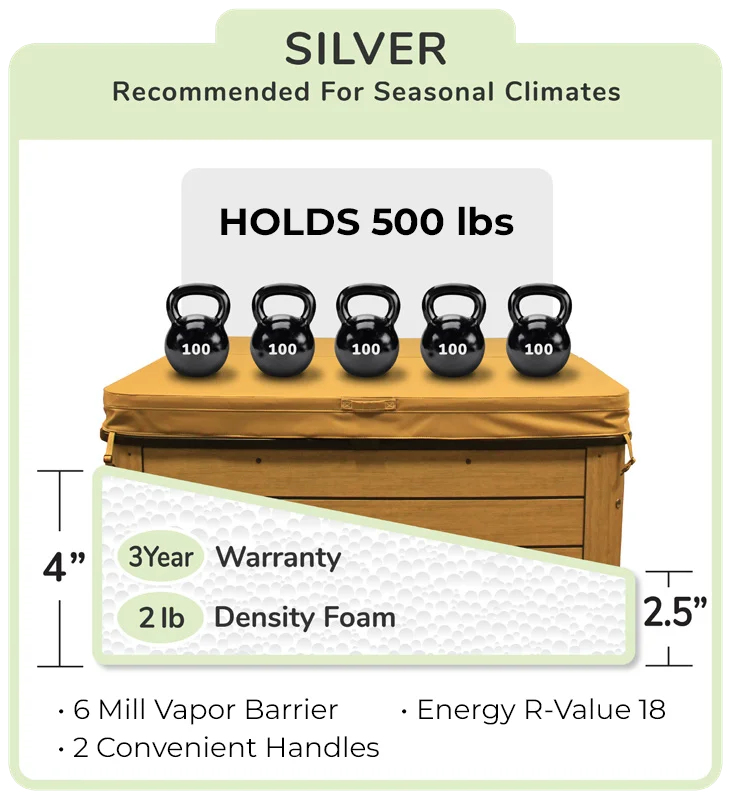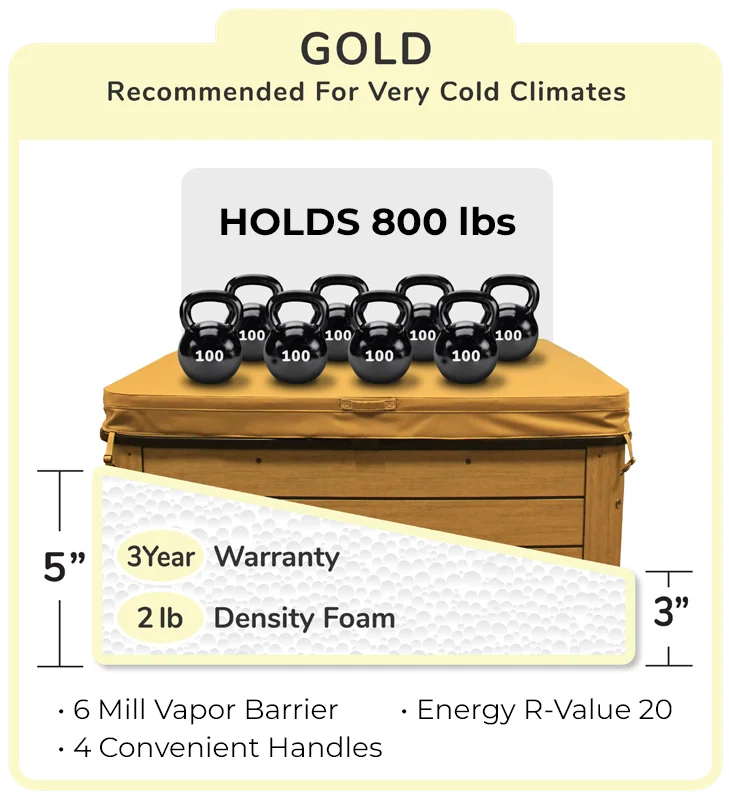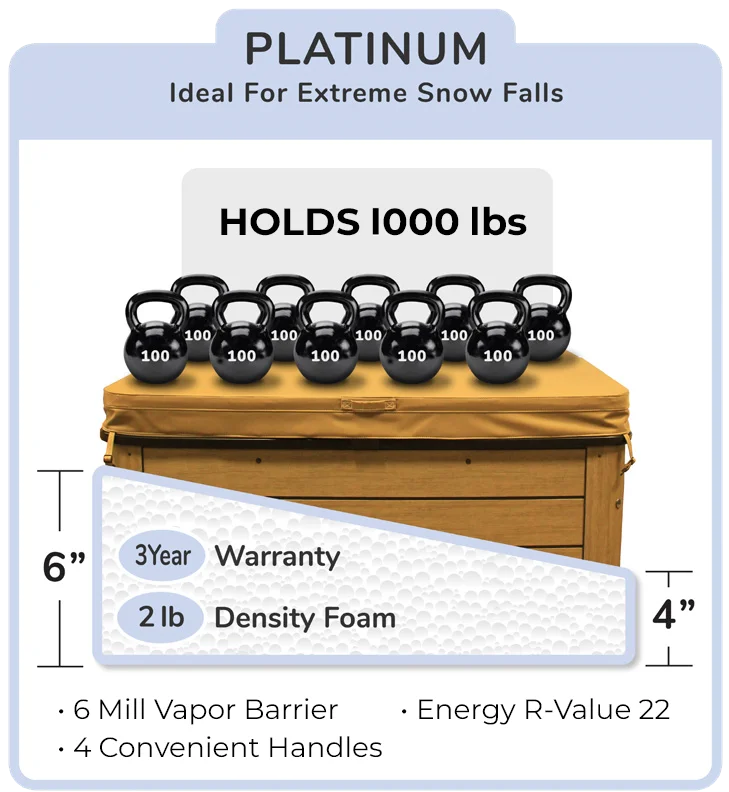 Attractive Polyester Fabric is an Upgrade to the Standard Vinyl

3x Stronger
Reduces Frequency of Replacement
25% Lighter
Makes Opening & Closing Easier
Other Available Cover Upgrades:
BUY ALL 3 OPTIONS & SAVE 35%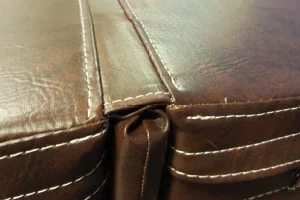 To protect the 40 pieces of vinyl that create the cover skin we double protect your cover by double stitching.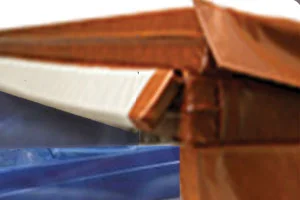 To improve energy efficiency, we extend the insulated vapor barrier to extend across the entire hinge of the cover.
To extend the life of your cover we offer a double wrapped sealant barrier around the foam core. # 1 Option.
Choose Any Color at No Additional Charge
Features Standard On All Models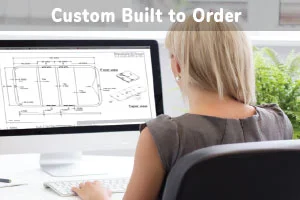 Every Order is Designed to Perfectly Fit Your Spa.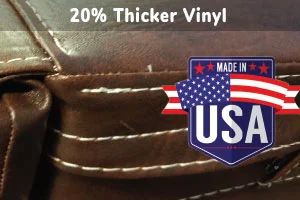 Designed for all temperatures. Tested to a 20 Cold Crack Rating and includes built-in stabilizers tested at 1500 UV hours. Resists Mildew, fungus, and salt water staining. We even use UVR polyester thread.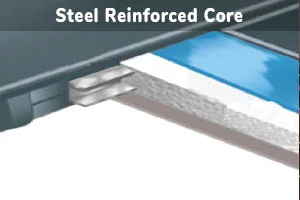 Only Virgin Foam is used (no regrind) that is imbedded with a Steel C-Frame Channel for Added Support.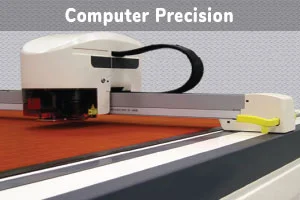 Every Skin & Interior Foam Core is Cut from a Computer Drawing Assuring a Professional Fit & Look.