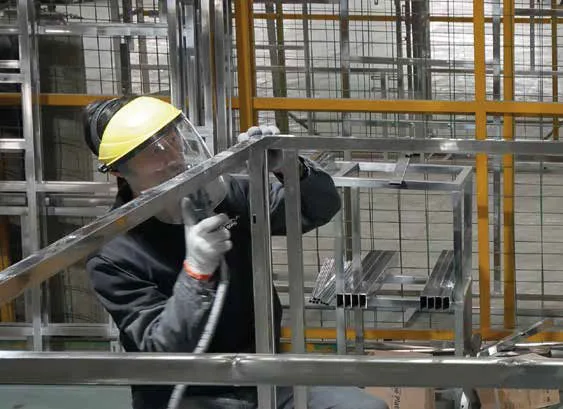 STAINLESS STEEL FRAME
All frames are hand welded, providing unparalleled structural integrity, along with helping to prevent any movement of the acrylic shell as the spa ages. Our stainless-steel frames help extend the life of your spa.
ELEGANT CABINETRY
Our maintenance free cabinets with large horizontal planks and vertical corners, that light up virtually any color you like, capture the look of fine furniture, and enhance the look of any deck or patio.
ABS PAN BASE
A high impact molded base is reinforced with fiberglass making it one of the industry's strongest cabinet bases designed to protect your spa from the elements and prohibit the entry of mice and other varmints.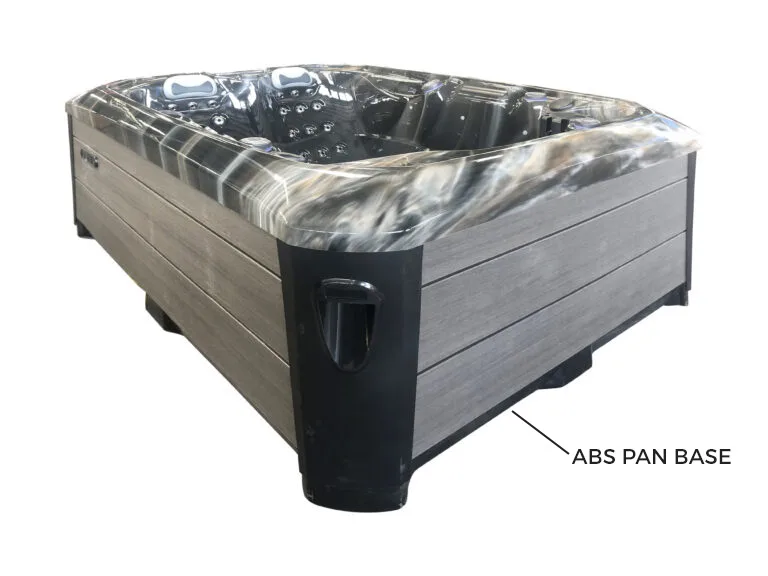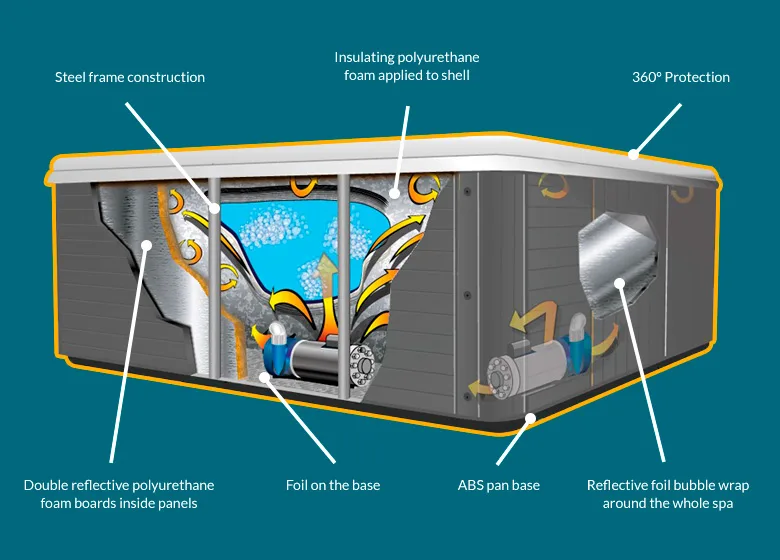 MULTI-LAYER INSULATION
Our Platinum Shield system reduces energy costs by combining five different types of insulation along with a heat retention system that recycles the heat radiating from the pumps while still allowing the ease of future service. This insulation also allows it to be easily serviced.
PREMIUM BALBOA CONTROLS
Both our TP700 and Spa Touch 2T are intuitive easy to use control panels that provide a large color touch screen allowing you to control temperature, individual pumps, and keep you informed of your hot tub's performance.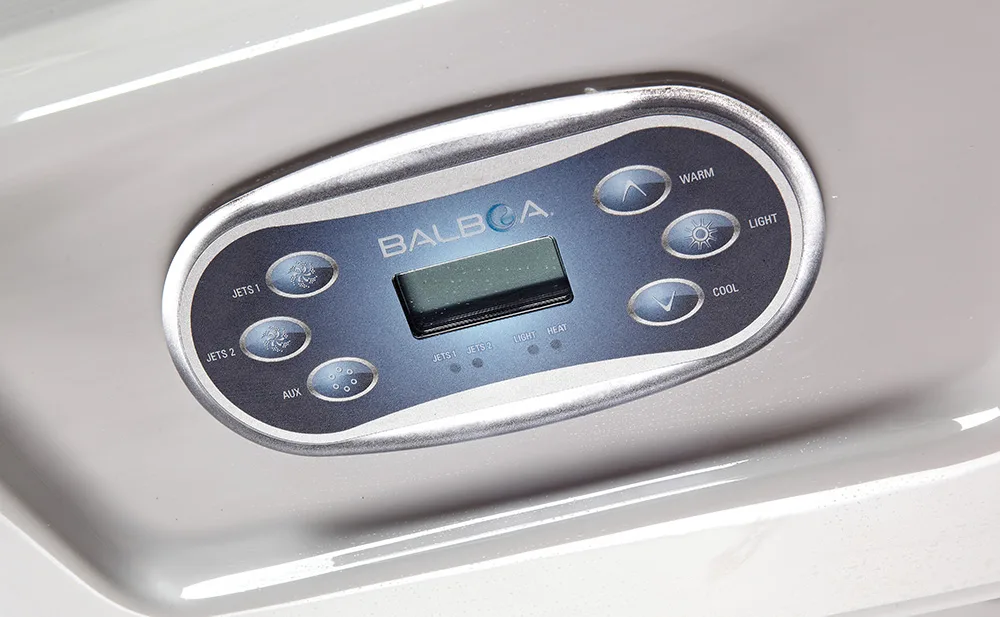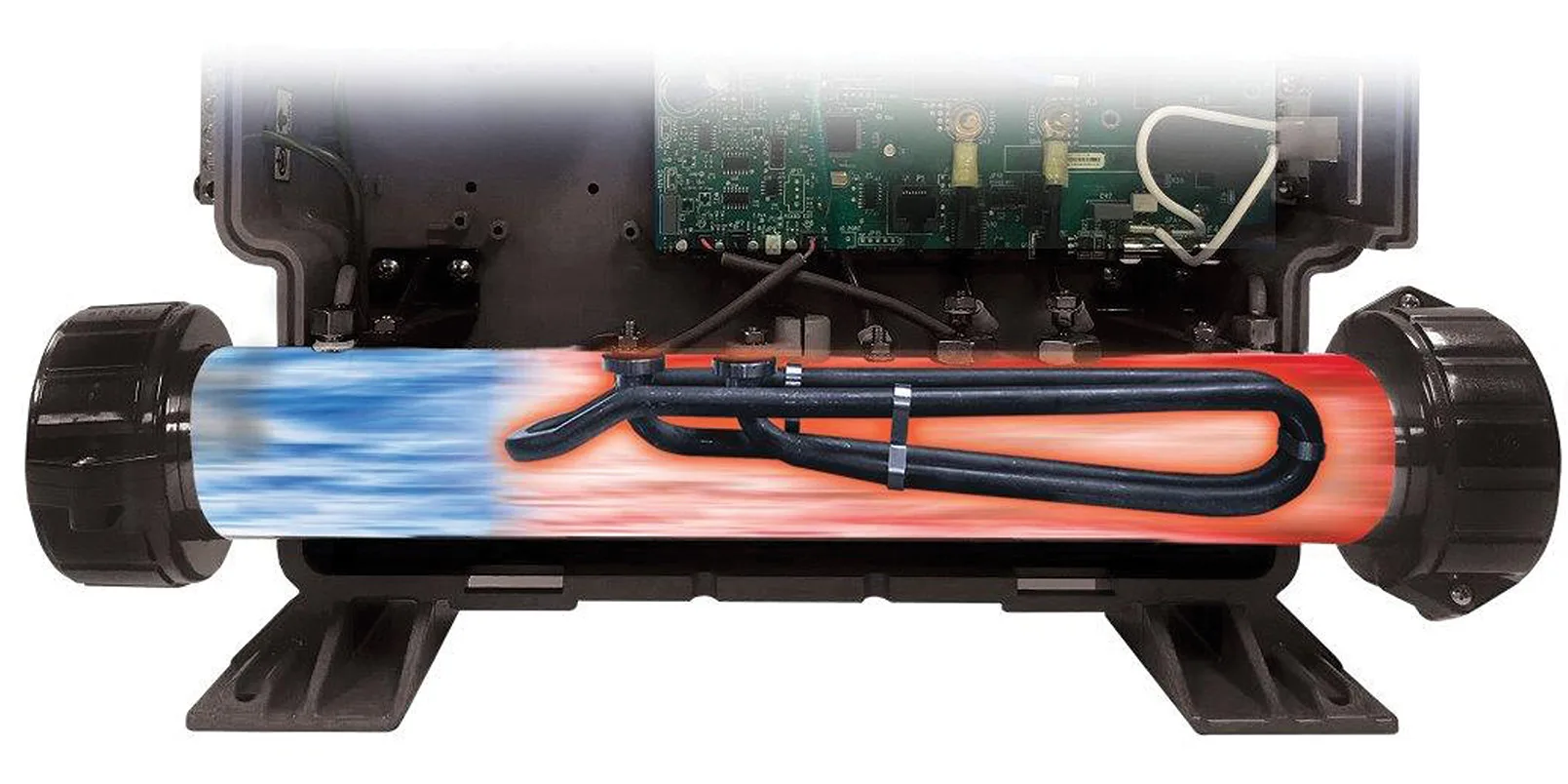 5.5 KW HEATER
Our powerful heater is not only energy efficient, but it heats the water faster than traditional 4 KW hot tubs, this saves you money by allowing you to lower the water temperature in the winter and raising it shortly before usage.
24/7 FILTRATION SYSTEM
Our 1HP circulation pump costs pennies to operate and provides 100% filtration 4 times faster than traditional filtration systems and works in conjunction with one of the industry's most professionally designed filter compartments.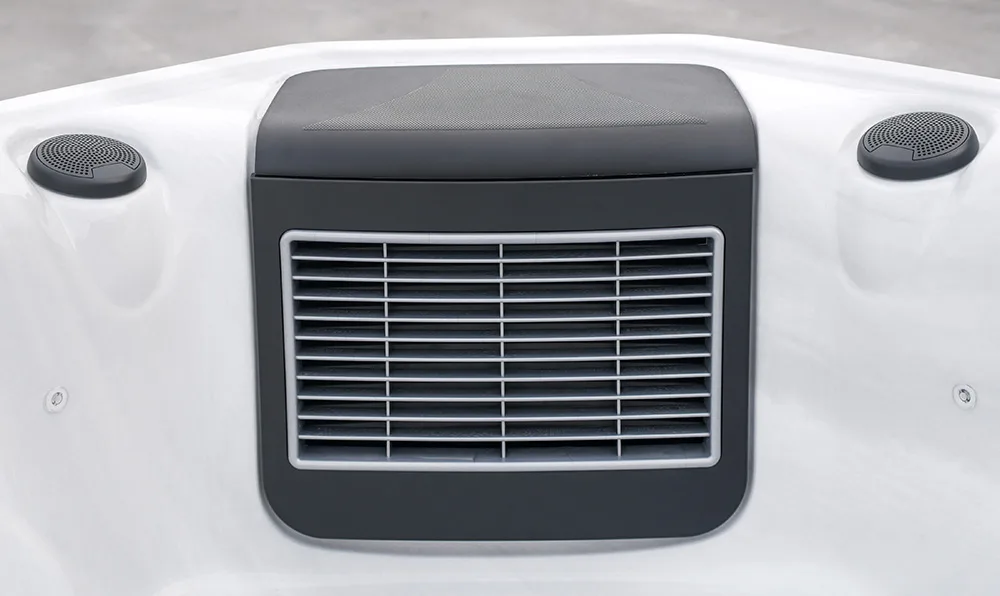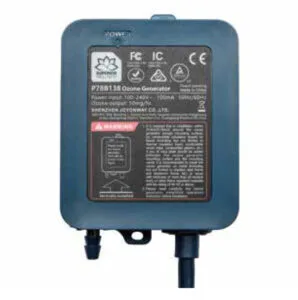 OZONE WATER PURIFICATION
Hidden within the cabinet is an electronic sanitizer that kills many types of bacteria and viruses. It reduces the amount of chlorine required, saving you money, lessening maintenance time, and minimizes the chloramine scent.
DELUXE LIGHTING & WATERFALL
Our multi-color lighting package not only raises your spa experience with a lighted waterfall and a series of lights surrounding the perimeter of the water but also enhances the cabinet exterior with lighted corner panels.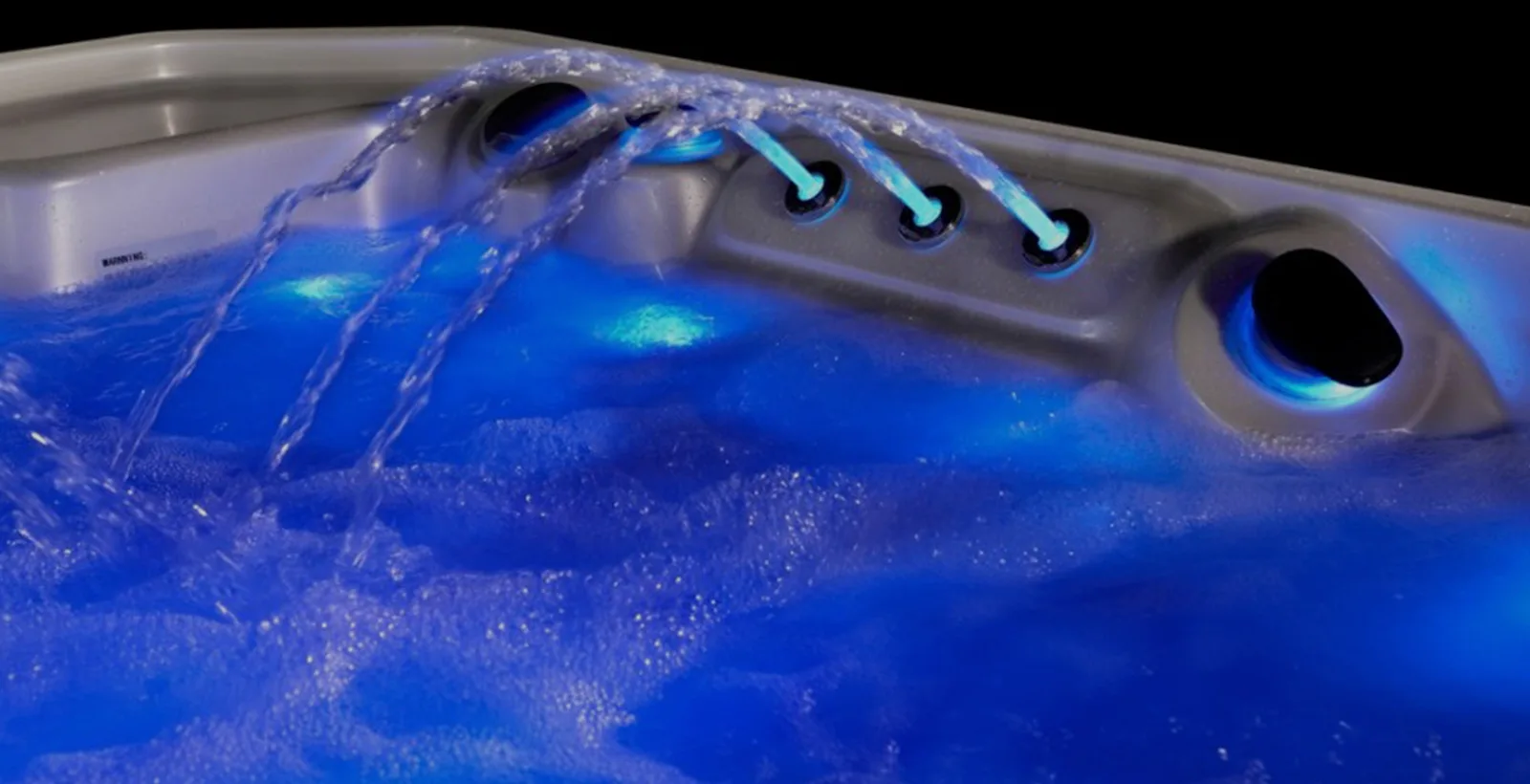 BUILT-IN BLUE TOOTH SPEAKERS
Speakers are built into the acrylic shell and are strategically placed to provide a full stereo experience providing the sound comparable to each user having their own private headphone speakers. Warm jetted water, soft lighting, and music enhances the spa experience.
VITON SEALS
Instead of a traditional O-Ring we use Viton Seals on all pumps because of their high resistance to corrosive fluids found in spa chemicals. This makes our pumps the ideal choice for long lasting and reliable pump operation.