Built to the Highest Quality Standards the SpaEase 200 is the only hot tub cover lifter that uses steel where it's needed, and aluminum where it's required.
Exclusive "Reverse Pneumatic Technology(RPT)
The pistons assist in raising and closing the cover It also applies a gentle downward pressure to keep the cover sealed.
Built to Last Longer
All parts except the Swing Arms are constructed of aluminum to minimize rusting. The Swing Arm is made of steel to handle the weight of the cover when in the open position. To protect it we apply an electrolysis coating similar what is used on bicycle and automotive parts.
Allows For Adjustment
The SpaEase 200 offers multiple attachment points making it easy to operate no matter what size hot tub you own. Attachment points can easily be changed after installation.
Professional Appearance
To hide the unsightly nuts and bolts of traditional lifters the SpaEase 200 includes an attractive and protective Cover Plate.
Lifting Handle Converts To Robe / Towel Holder
A convenient textured handle provides the perfect place to hang your robe or towel
Requires 7" Rear Clearance
Requires 2" Side Clearance
Fits Spas up to 96" 109" w/optional extension bar
Radius of up to 12" 16" w/optional extension bracket
5 Year Warranty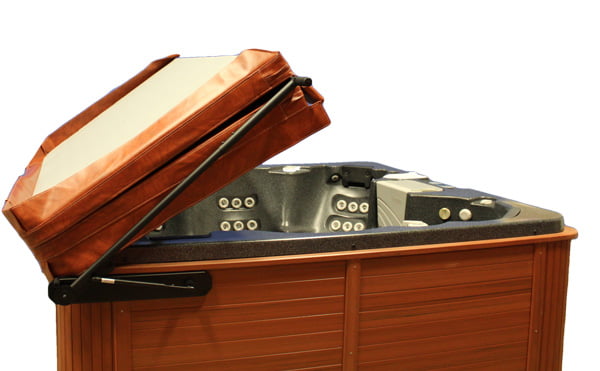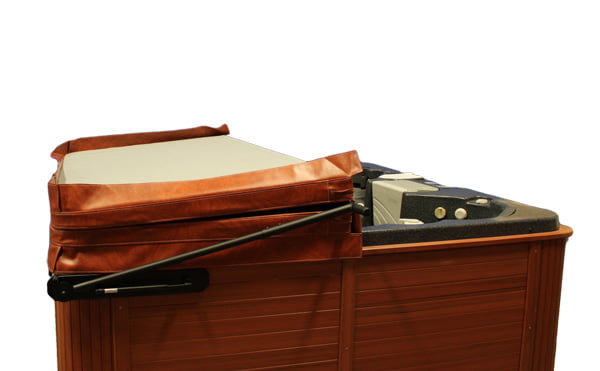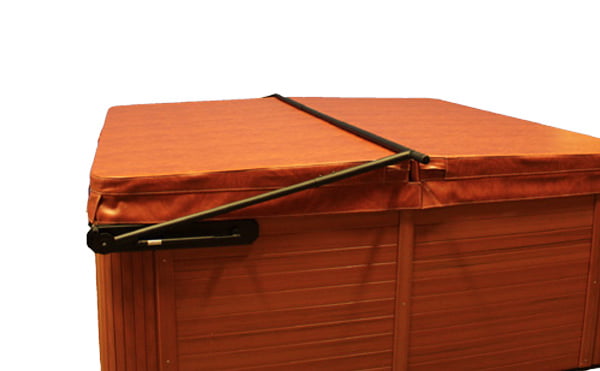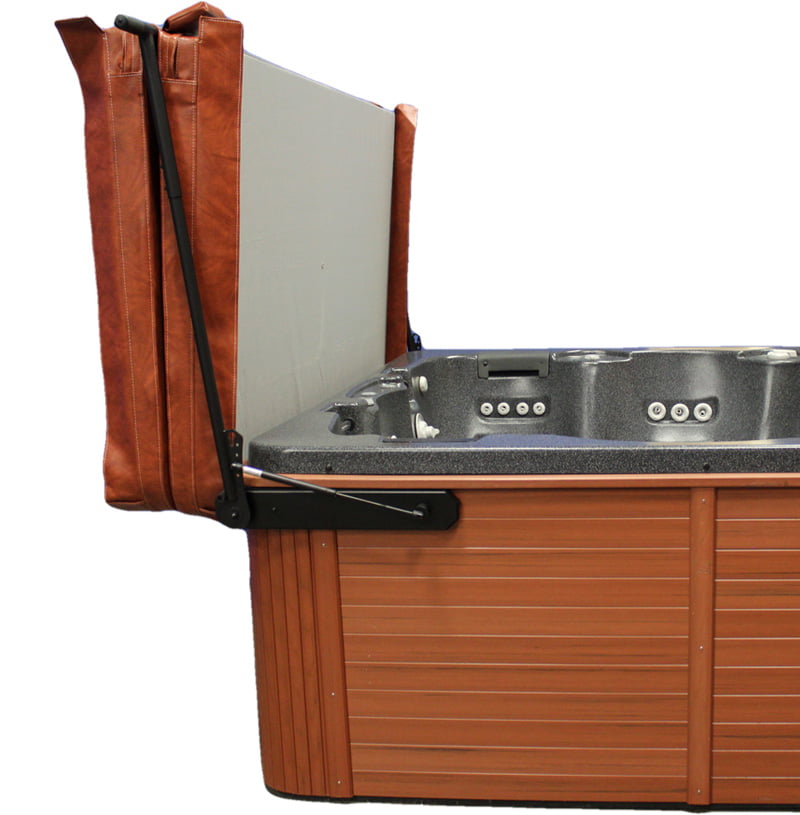 Easily Converts to a VacuSeal
Saves Money by Sealing in Heat, Reducing Your Energy Costs
Operates in One Swift Motion
Converts to a Canopy Providing Shade & Protection from the Elements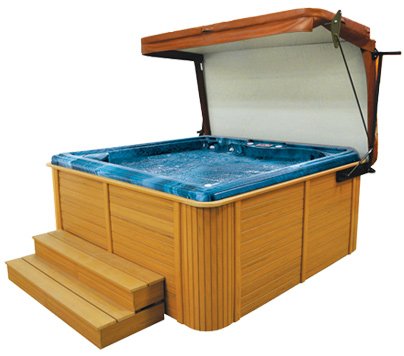 Popular because it is SIMPLE TO INSTALL, and the angular design with our full-length center bar makes it EASY TO OPERATE!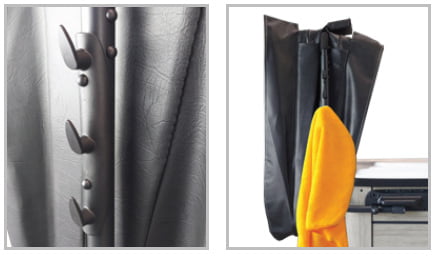 The SpaEase 100 also includes a padded handle and an additional Free Attachment for hanging multiple towels and robes.
Requires 10 to 15" of rear clearance
Requires 5" of clearance from each side
Fits most hot tubs up to 96"
Five Year Limited Warranty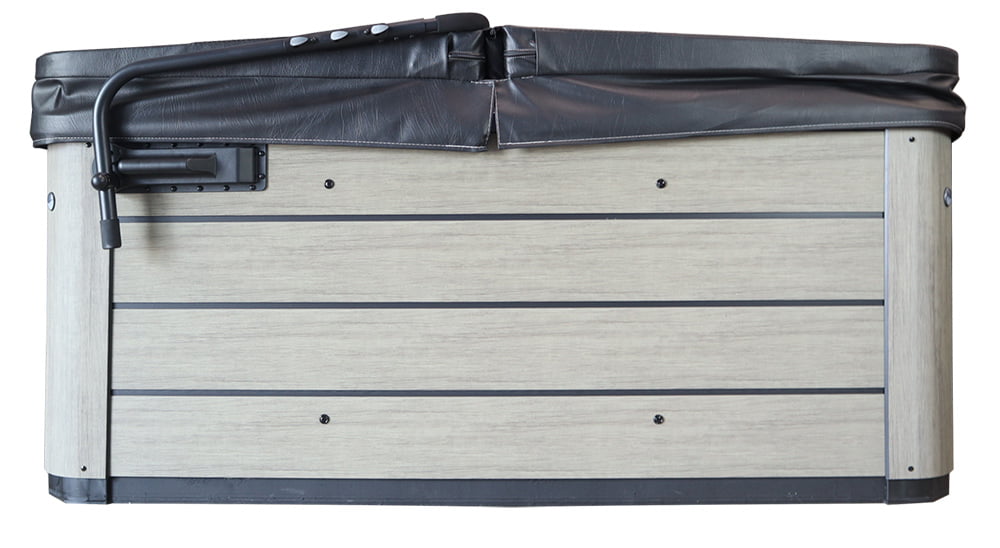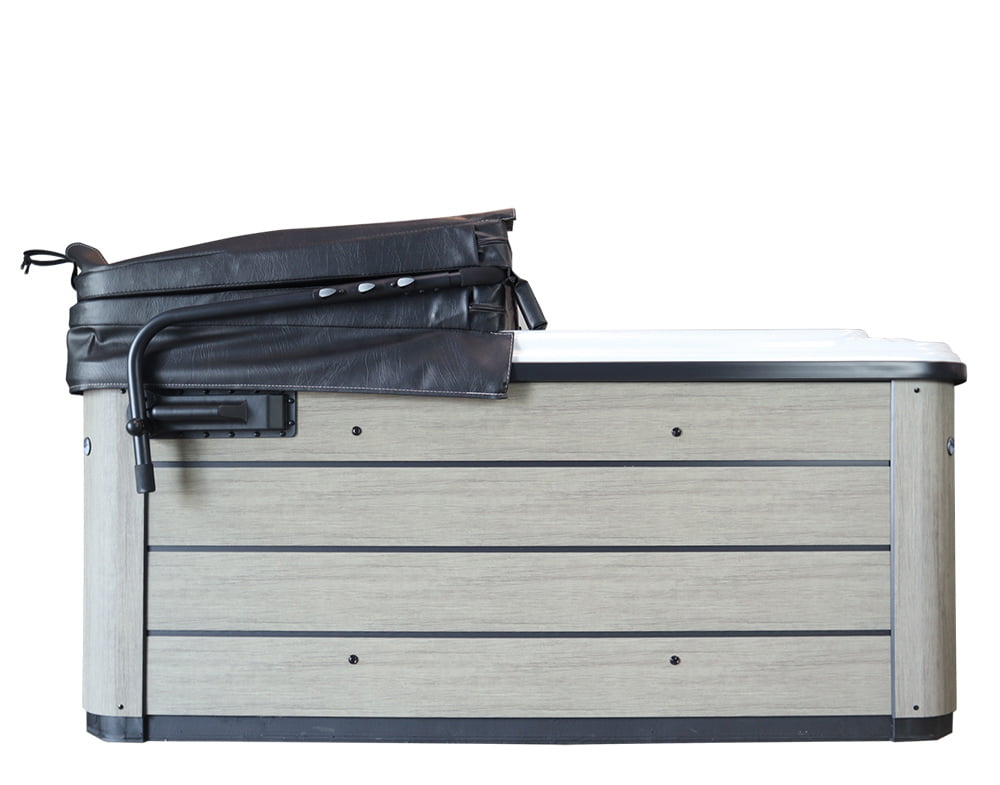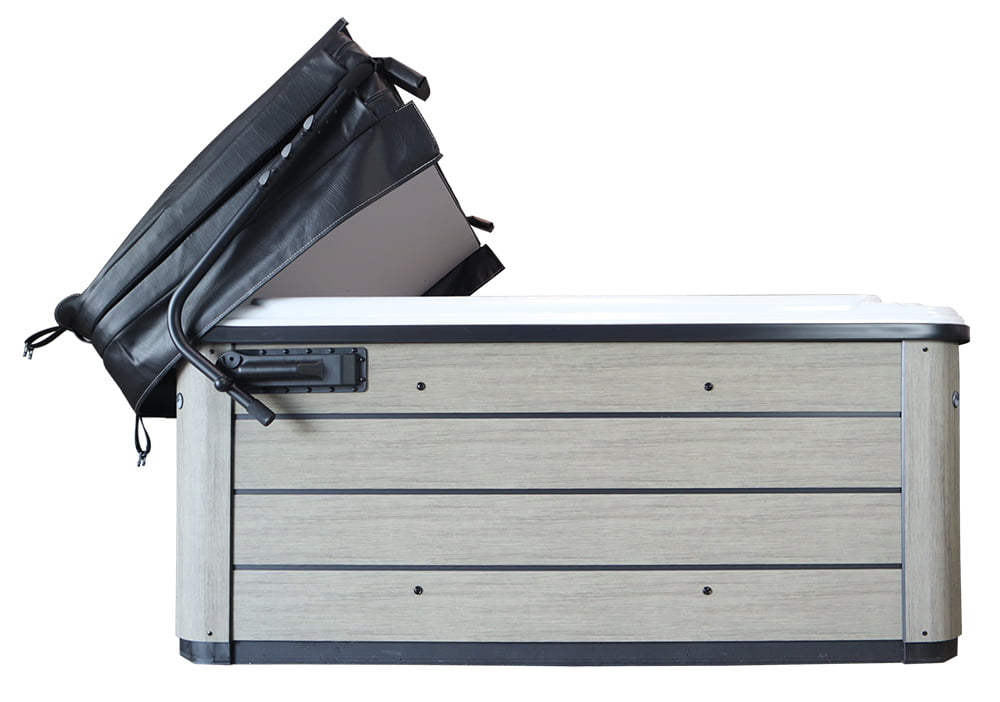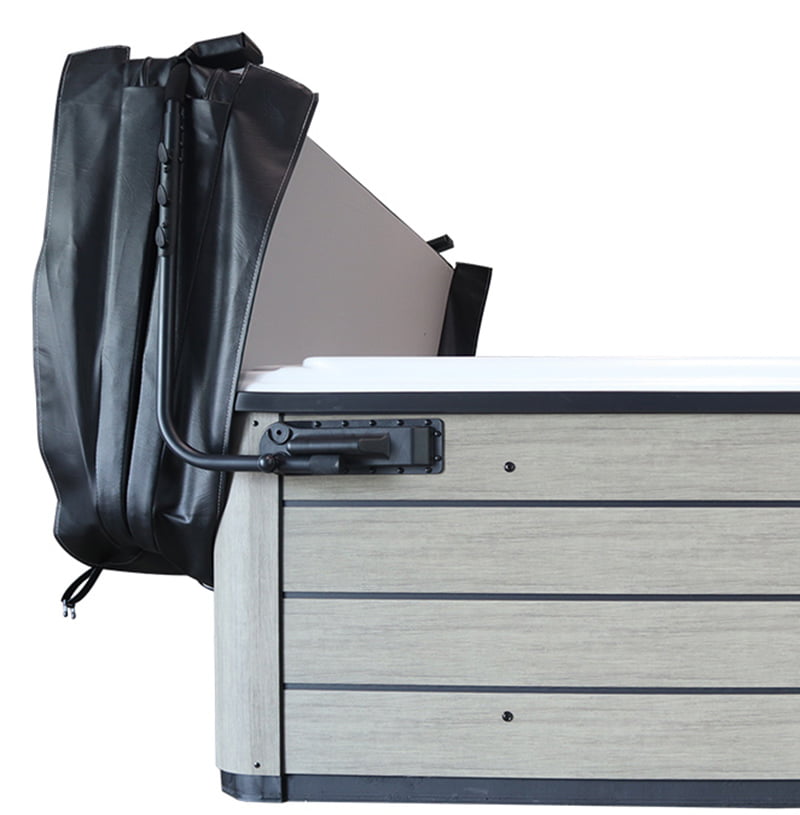 Prevents Harm to Your Cabinet
The SpaEase 150 Lifter eliminates the need to install any screws!
The unique addition of our steel plate supports the lifter with the weight of your spa.
The cover easily slides behind the cabinet so that your view is not impaired while the angular design protects the cover by keeping it off the ground when in the open position.
Requires as little as 18" of clearance at rear
Requires 4" of clearance from each side
Fits most hot tubs up to 96"
Five Year Limited Warranty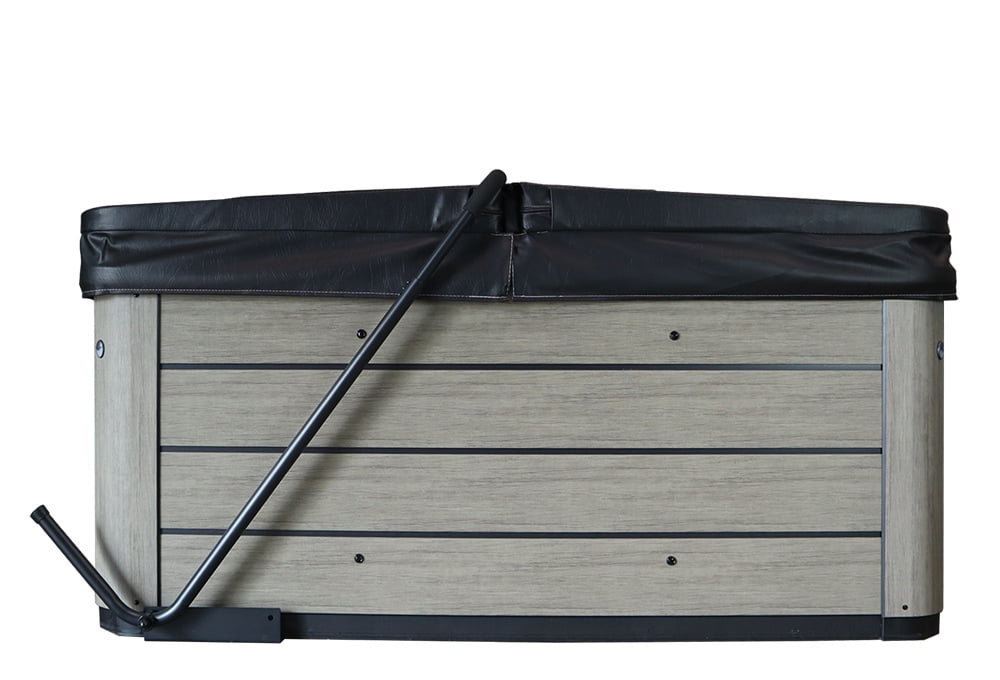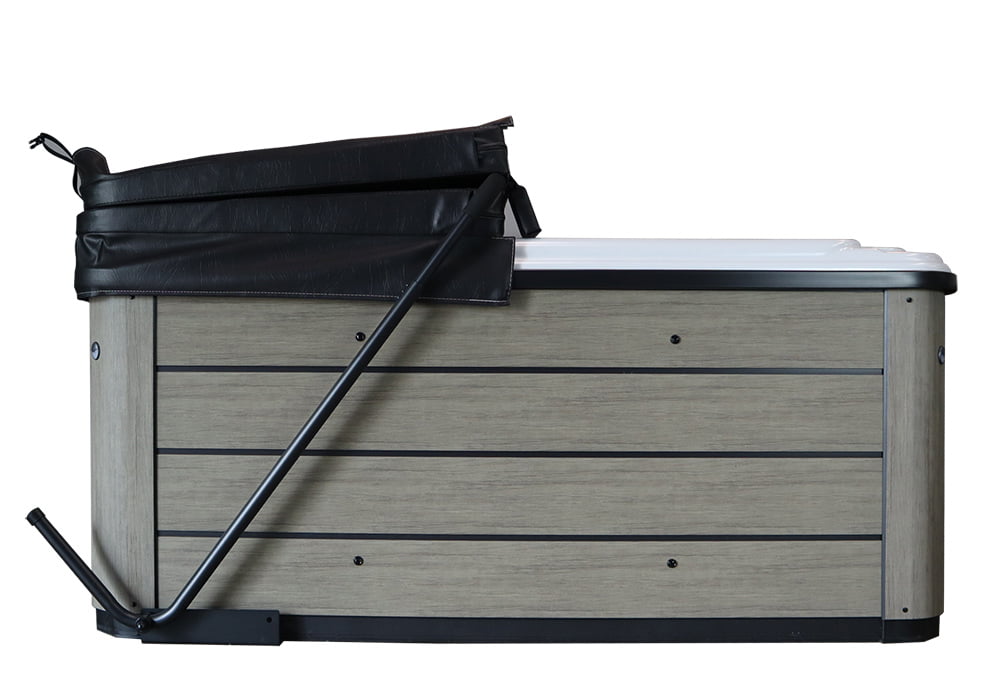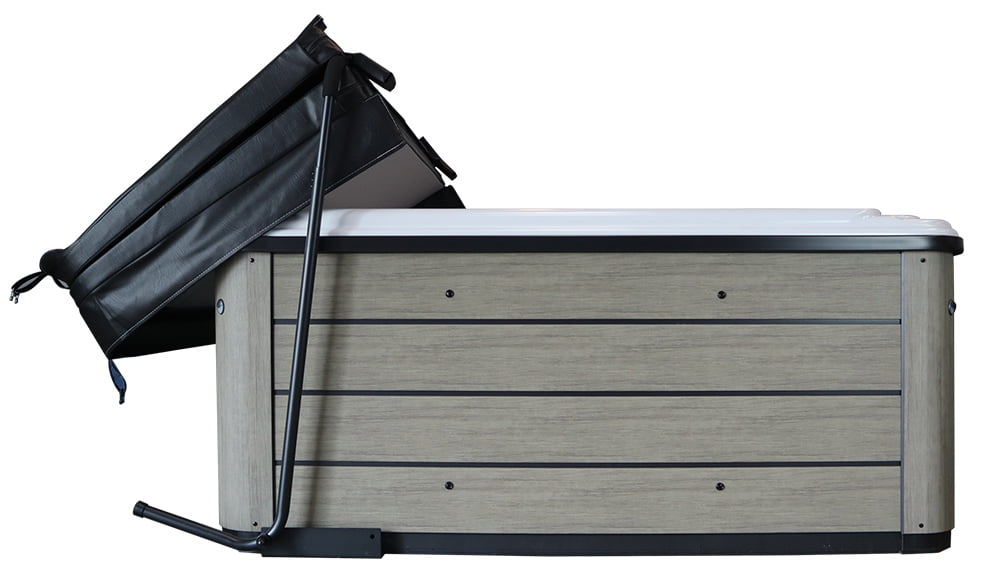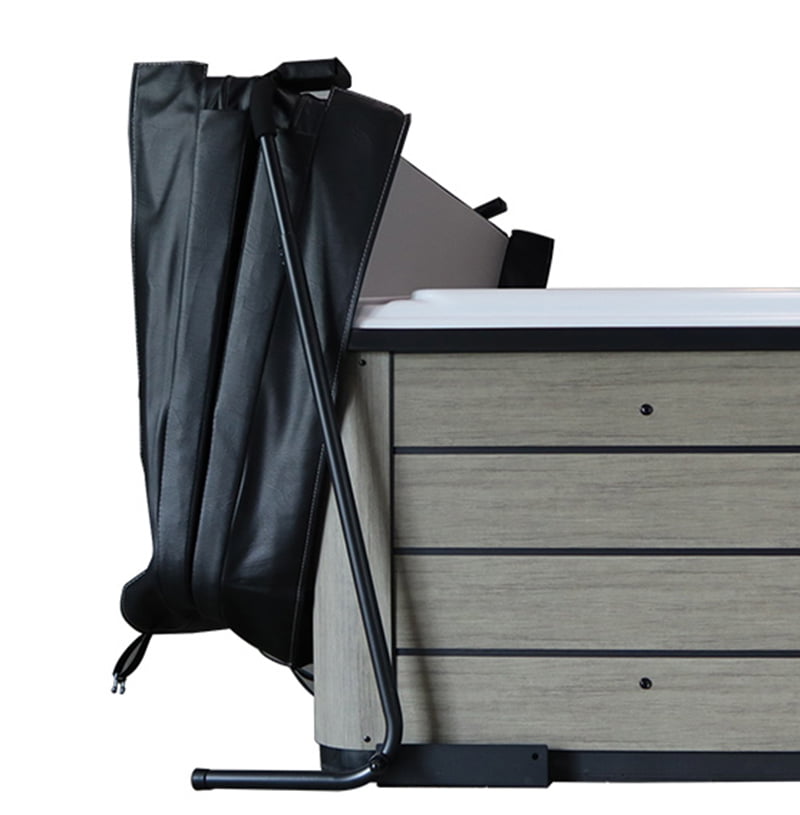 Fits Virtually Every Cover Shape
Installs on square, octagonal and even round spas along with those with a large radius corner design.
Our under-mount base plate makes installation easy, and a powerful center gas shock makes removing and replacing your
spa cover effortless.
When not in use it easily folds and hides behind your spa.
Requires as little as 18" of clearance at rear
Requires no clearance from either side
Works with spas from 30" to 40" tall
Five Year Limited Warranty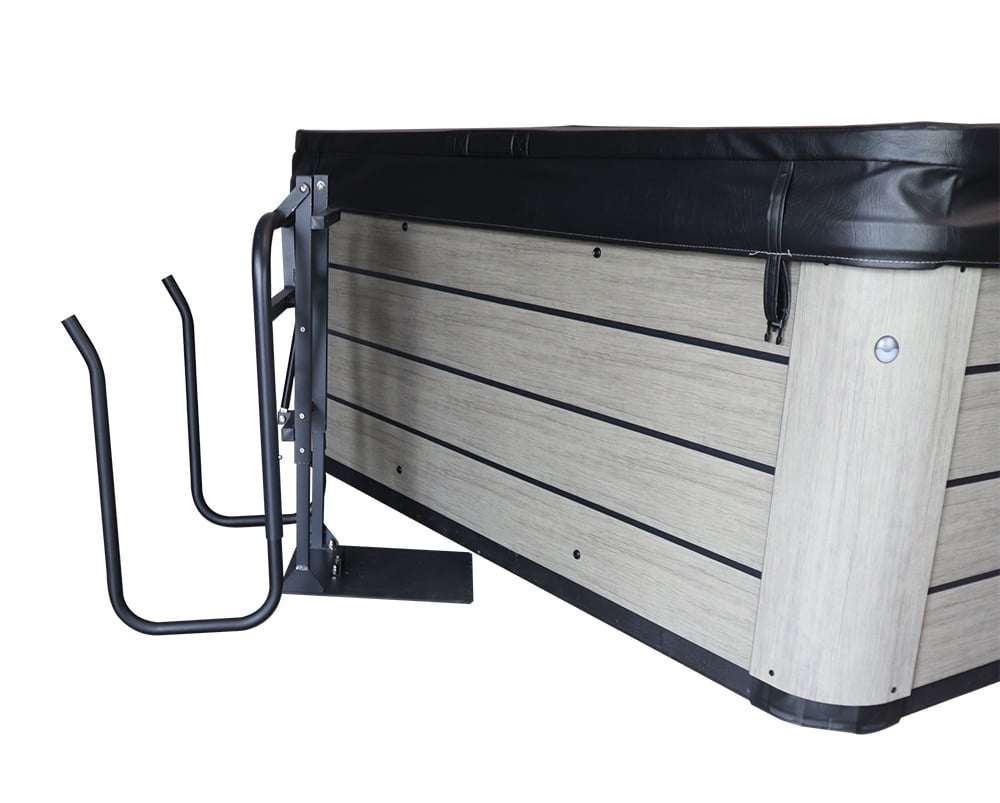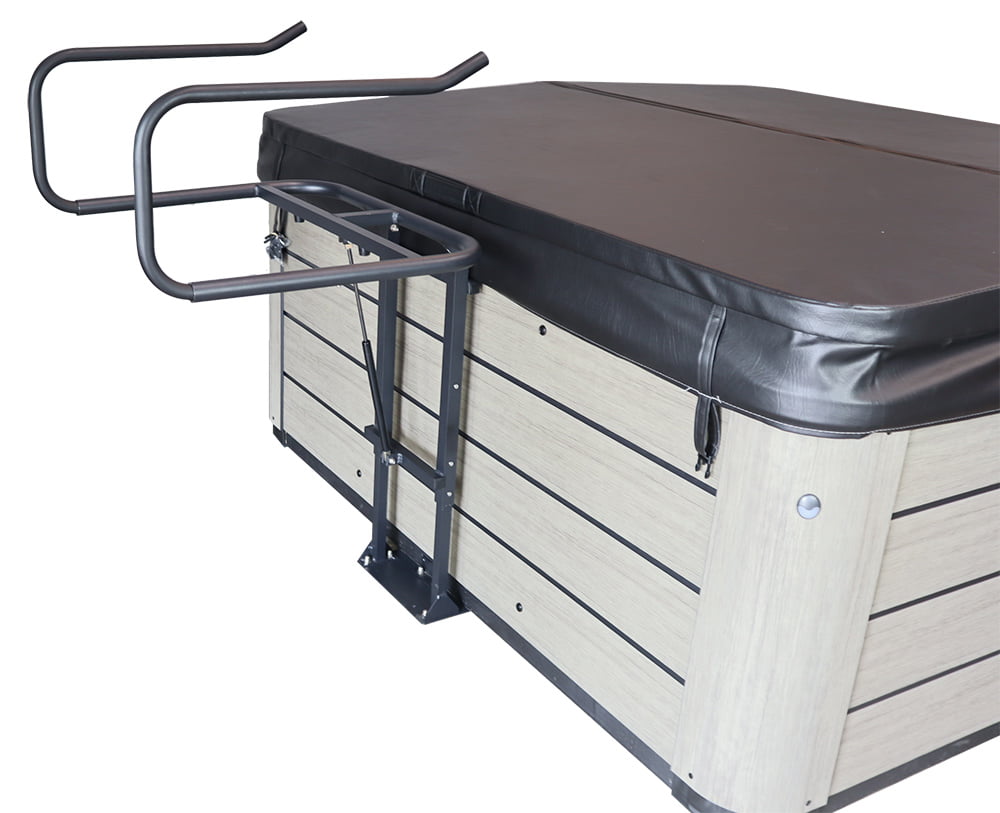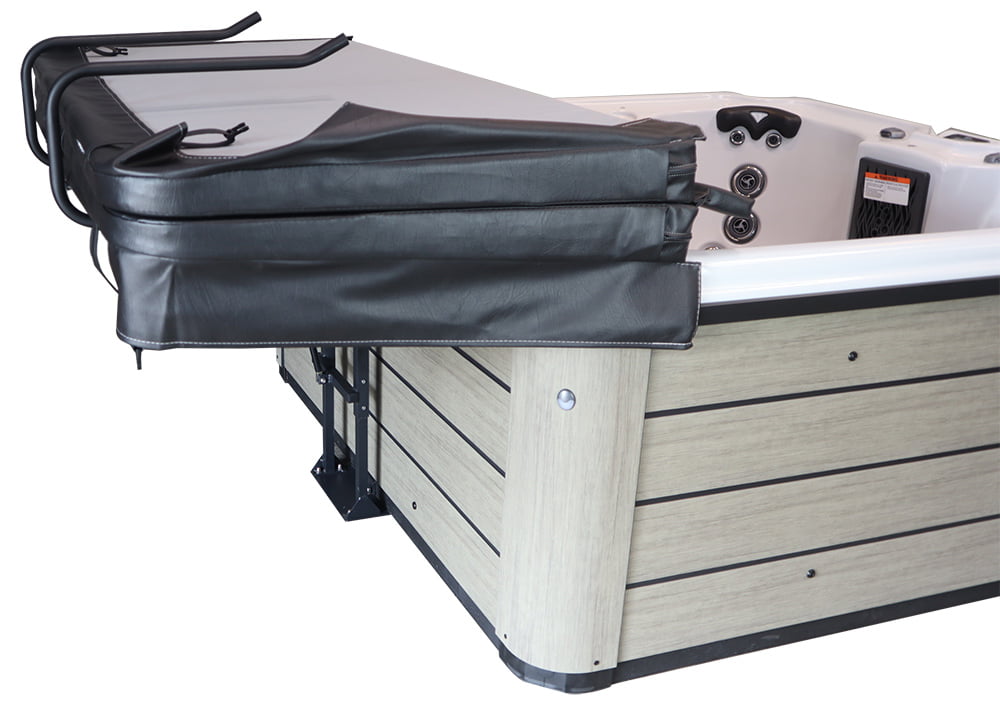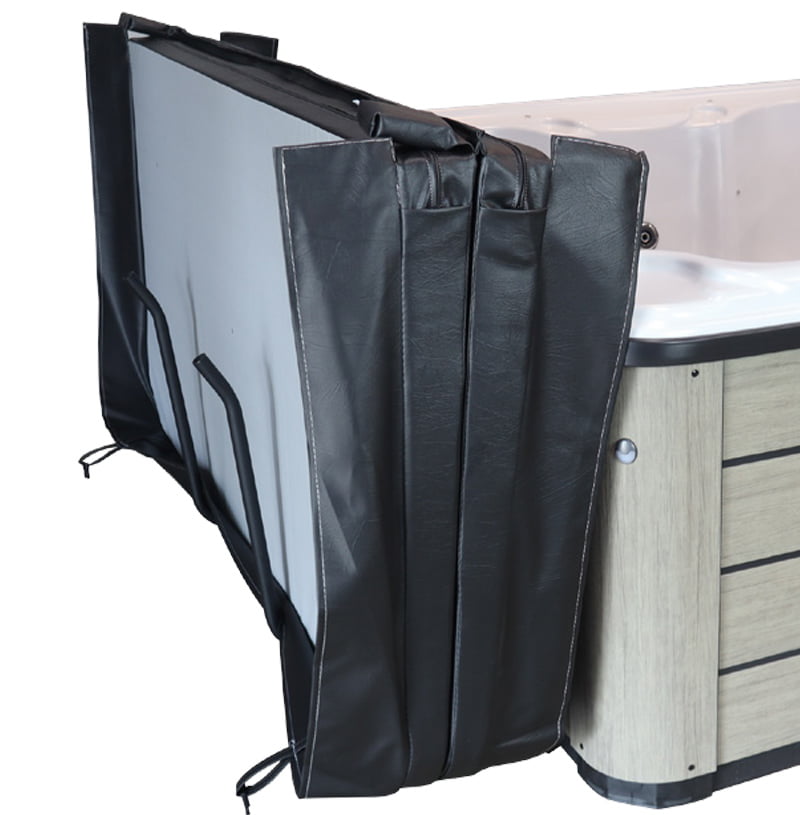 Made from a poly-carbonate material reinforced with fiberglass.
The only cover remover with a patented Easy On / Off Roller design.
No assembly required. Only needs a screwdriver to mount to spa
20 Years in production
Requires 1/2 width of the cover behind the spa
Folds up snugly against the spa cabinet while not in use
4 rollers on each arm that make it a "snap" to slide
Limited Lifetime Warranty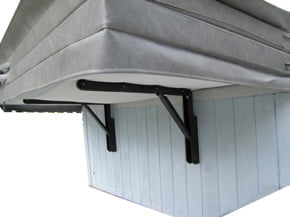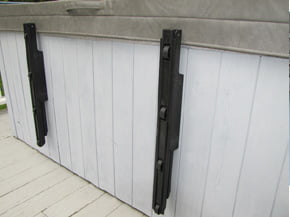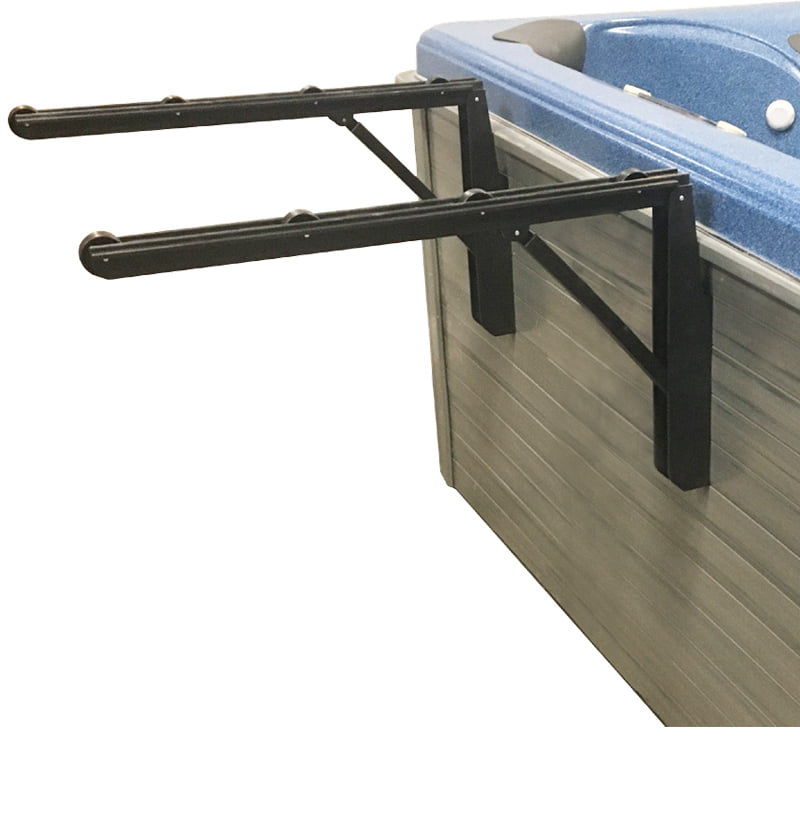 NEW Visionlift Boomerang
We've streamlined our Visionlift Installation process by eliminating the need to drill a secondary location. Our new BOOMERANG bracket simply attaches to our patented sliding bracket and gives you the freedom to open your cover all the way to the ground.
Visionlift Boomerang Conversion Kit
Want to convert an existing Visionlift to the new Boomerang bracket system? This kit transforms the traditional Visionlift Cover Lifter system quickly and easily. (Includes two brackets, covers and hardware)